So much is changing for so many right now, and the Network of Wellbeing (NOW) is also in a period of transition. We are saying farewell to two of our valued colleagues, Josh Malkin and Tracy Cheesman.
Josh has been a stalwart of NOW almost from its inception and Tracy has offered valuable support to NOW's work over the last two years; including being an integral part of securing funding to launch our mobile Share Shed, coordinating our Building Wellbeing Together Weekend in 2019, and offering valuable support for our communications and network-building work. Both of them will be dearly missed.
In the rest of this post Josh shares some highlights from his eight years at NOW, as he moves on to work with the Leeds Festival of Kindness Compassion and Wellbeing.
---
By Josh Malkin
"In 2012 I was a member of the Heart & Soul group at Transition Town Totnes (TTT), which held the inner values for TTT. At that time I was helping organise talks by inspirational speakers such as Andrew Harvey and Charles Eisenstein in the Methodist Church in Totnes.
In December that year I first met members of NOW's team at the Eden Project's conference on Complexity Science. After offering the newly formed NOW team a day of free coaching on holistic leadership and transformational change with my colleague Claudius van Wyk I was invited to join one of NOW's early volunteer lunch meetings, and subsequently to join the team.
One of my first tasks involved working with Robin Woodward on the first version of the NOW website – and then on further reiterations with other colleagues, especially Florence Scialom.
In those early days, there were many initiatives to get involved with, including co-organising events on wellbeing at work with the originator of the Five Ways to Wellbeing, Nic Marks and on alternatives to GDP with Martin Whitlock, as well as supporting the Tagore Festival at Dartington Hall, and later helping the NOW team with the Totnes Community Potlucks.
Much of my early work was around communications and events, particularly video interviews. These included the first NOW video (below) with Satish Kumar at Schumacher College about his perspective on wellbeing and later many other interviews with leading lights for wellbeing, such as Rowan Williams, Kate Raworth, Roman Krznaric, Kaira Jewel, George Monbiot, Caroline Lucas, Katherine Trebeck, Andy Goldring, Mac Mcartney and Monty Don, to name only a few.
NOW supported the Resurgence Wellbeing Festival in London, and as part of that I helped initiate an action oriented event for activists in 2015 that laid the groundwork for Building Wellbeing Together; a weekend long event at Hawkwood College as well as an ongoing theme of NOWs work.
As my role shifted towards building partnerships, I was fortunate to represent NOW at several conferences such as: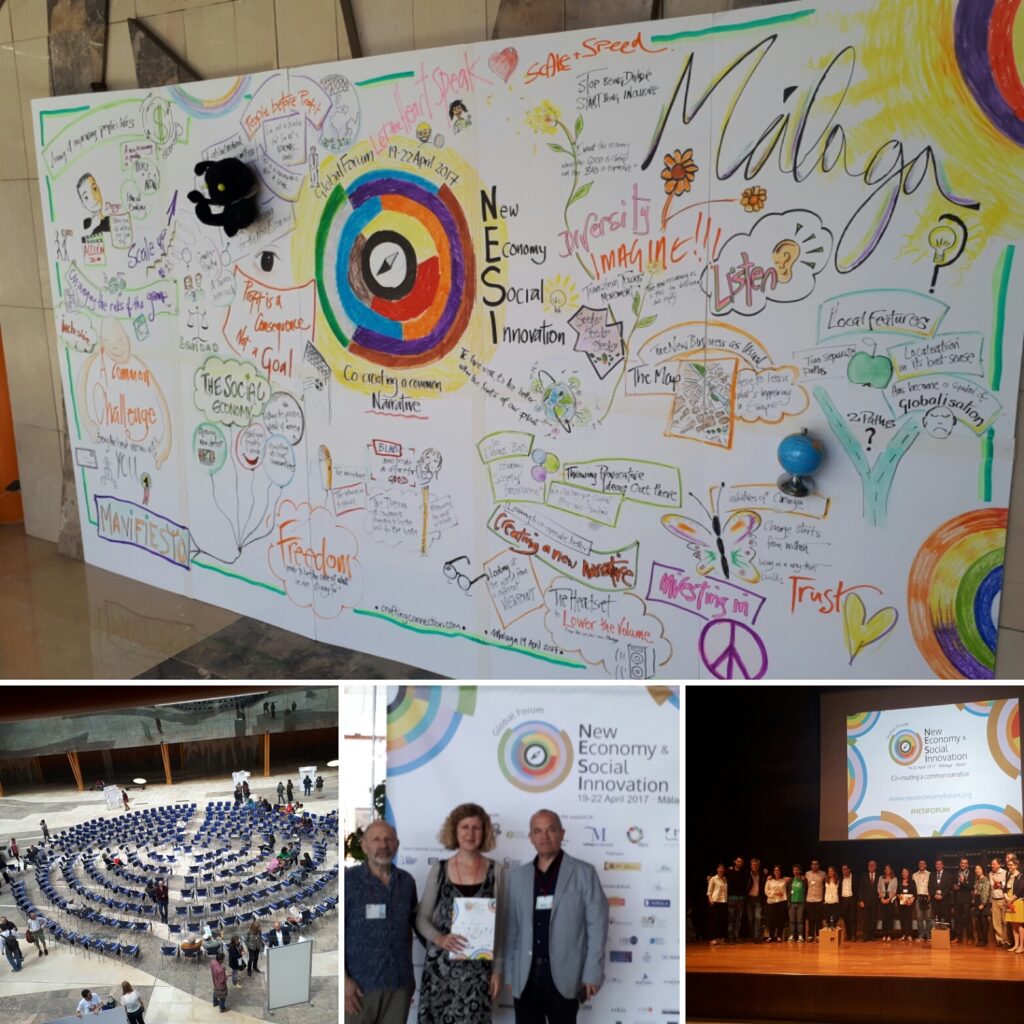 It was a privilege to meet thought leaders and activists from a wide range of wellbeing related disciplines. I was particularly interested in the implications for wellbeing of new economy perspectives, and have connected with pioneers of the new economy movement such as Jay Tompt from the REconomy Project, as well as Katherine Trebeck of the Wellbeing Economy Alliance and Stewart Wallis one of NOW's former trustees with whom I worked to set up a new initiative in the South West which became New Prosperity Devon.
Another particular interest of mine was wellbeing in education, and it was through my connections with the South Devon Steiner School I was able facilitate an introduction of the NOW trustees to the owner of Eden Rise retreat venue, which was later gifted to NOW.
Just as my involvement with NOW started through the Eden Project I am pleased to say one of the recent successful collaborations has been the series of webinars with the Eden Communities Project, who together with NOW partnered with the Leeds Festival of Kindness, Compassion and Wellbeing. I look forward to staying in touch with the NOW team and building further collaborations between NOW and the Leeds Festival.
I leave NOW with a sense of gratitude for having been able to work to help promote wellbeing and positive change at this period of significant social and environmental transformation, and to have worked with so many great colleagues."
—
Heartfelt thanks to Josh and Tracy for all of their amazing contributions! And wishing you both all of the best with your next steps.