On average, an electric drill is used for up to 13 minutes in its whole lifetime. How many electric drills might your community, or even the street where you live, have? What if rather than owning a drill, we were to acknowledge that what we actually need is a hole in the wall, and learned to share the items we need just every now and then?
---
The Share Shed is a library of things in Devon (UK), where over 350 items are available for members of the project to borrow at a minimal fee. The library's collection is versatile and includes things such as camping and gardening equipment, tools, musical instruments, household appliances, bicycles, sewing machines, things for when a baby comes to visit and much, much more. Among the most popular items, you can find carpet cleaners, pressure washers, electric drills, and a sewing machine.
Thanks to support from the Network of Wellbeing (NOW) and The School for Social Entrepreneurs, and a grant from the National Lottery Community Fund, the Share Shed is about to launch the world's first mobile library of things, supporting nearby towns from July 2020 onwards. Having operated in Totnes for over three years, the Share Shed will now extend it's services to Buckfastleigh, Ashburton and South Brent. This pioneering initiative hopes to inspire and support a more collaborative and sustainable way of being and living.
Currently over 700 people have signed up as Share Shed members. Not only have they benefitted from the opportunity to access things that they don't regularly require, they've also saved money, space and resources.
Mirella Ferraz, NOW's Project Coordinator, says "it's very rewarding to support people getting things done in an affordable way whilst helping to reduce the amount of resources we use. With the mobile version of the project, we're excited to make the Share Shed accessible for even more people."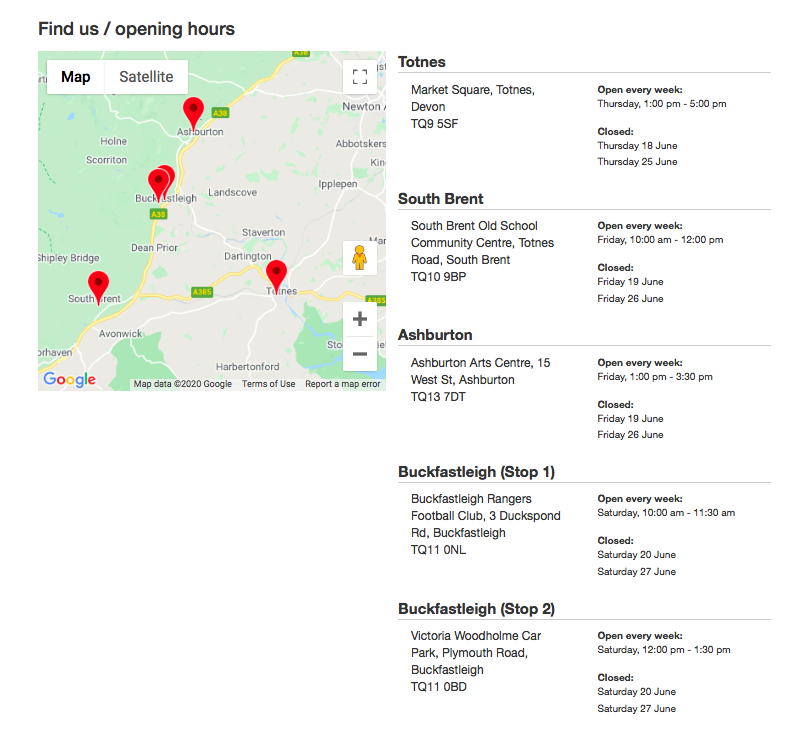 In the UK, the Share Shed is one of 14 established projects facilitating this kind of sharing. Some projects, like the Edinburgh Tool Library, are solely focused on tools (in this case, with an impressive offer of over 1,500 tools), whilst others are focused exclusively on sharing baby-related items or toys.
The good news is, this is a growing global movement, which acknowledges the need for a different way of being and consuming, whilst fulfilling the need of those who want to access items rather than own them. Such a shift is supporting people and communities to become much more resourceful and sustainable.
After all, why buy when you can borrow?
For more information, visit www.shareshed.org.uk, and if you're interested in setting up a similar initiative in your community, you can find some helpful resources here.