We are delighted that NOW Patron Satish Kumar will receive the 2022 Goi Peace Award from The Goi Peace Foundation. Satish is a co-founder and long-term supporter of the Network of Wellbeing, and became NOW's first Patron earlier this year. We extend huge congratulations to Satish for this fantastic achievement!
Here's some information from the Goi Peace Foundation about this wonderful award, and why Satish has been chosen as the well-deserving recipient for 2022.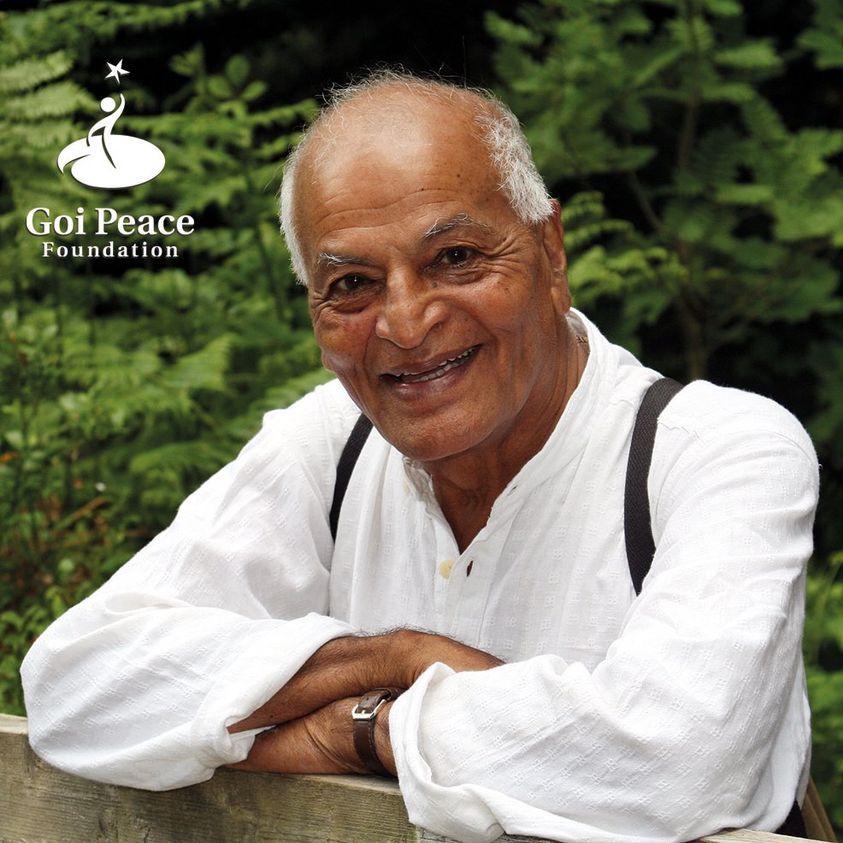 The Goi Peace Foundation will present the 2022 Goi Peace Award to Satish Kumar, peace activist and environmental thought leader.
The selection committee has chosen Satish Kumar for the Goi Peace Award in recognition of his lifelong dedication to campaigning for ecological regeneration, social justice, and spiritual fulfillment. Through his writings and educational activities, and as an embodiment of ecological and spiritual principles of living simply, he has inspired many people to transform themselves in order to transform the world.
Satish Kumar will receive the award during the Goi Peace Foundation Forum 2022 to be held on November 23, 2022. (More information about the event will be announced soon.)
About the Goi Peace Foundation and the Goi Peace Award
Based in Japan, the Goi Peace Foundation is a public benefit organization supported by members around the world working together to create a culture of peace. Its mission is to foster a sustainable and harmonious global society by promoting consciousness, values and wisdom for creating peace, and building cooperation among individuals and organizations across diverse fields, including education, science, culture and the arts.
Established by the Goi Peace Foundation in 2000, the Goi Peace Award is an international award presented annually to honor individuals and organizations in various fields that have made outstanding contributions toward the realization of a peaceful and harmonious world as envisioned in the Declaration for All Life on Earth.
Learn more about the 2022 Goi Peace Award here
Learn more about Satish Kumar here