The Network of Wellbeing is delighted to announce the three latest recipients of grants from the Totnes Wellbeing Fund: Honouring the Day, Creative Journeys and the Youth Social Events project.
---
The Totnes Wellbeing Fund aims to support individuals and community groups in Totnes (Devon, UK), offering small seed grants to help turn great ideas to boost wellbeing into reality. Because a small change can make a big difference, we're keen to support initiatives where a little input from us could really enhance personal, community and environmental wellbeing.
Honouring the Day
Honouring the Day is inspired by the non-violent communications movement, and aims to provide a space for people to share both sadness and celebration about what has happened to them that day. These monthly events will offer a touching practice of harvesting and honouring the day, to bring people together and facilitate connections that strengthen the community.
Creative Journeys
Creative Journeys aims to provide a safe, supported space for adults who are isolated and/or suffering from low mental and emotional health to experience deep connection with nature, as well as inspire creativity. Gently paced walks with guided mindful exercises will enable participants to relax into the moment, release stress and anxiety and open up to the joy and wonder of being together in nature. The project promotes personal mental wellbeing, inspires creativity, connection and helps participants to care for themselves, each other and nature.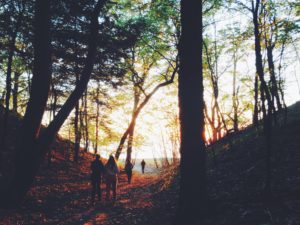 Youth Social Events
Youth Social Events is an intitiative and working group that emerged through parents concerned about lack of social venues for young people to socialise, the lack of inclusion in the local area and the increasing social drug use amongst young people in Totnes. This initiative aims to provide a regular event and/or venue that identifies with youth culture and provides for a social space to hang out, to play music, to dance; to provide a platform for young DJs to play to live audiences; to offer young people an opportunity to create artwork to decorate the venue; to include young people where possible in the development of the venue and events and the creation of publicity via posters and social media; to make information about drug and alcohol use as well as youth support services available at all events.
Totnes Wellbeing Fund
Find more videos about the Totnes Wellbeing Fund here.
If you have any questions feel free to get in touch.