The Big Fix 2020, which happened on 15th February 2020, brought reuse and repair to the attention of the wider public across the UK, and helped increase awareness of a more sustainable and collaborative lifestyle.
---
The initiative was a national campaign coordinated by Recycle Devon, who have confirmed that the world record for most items ever repaired (268 items in one day) has now been broken (Recycle Devon are currently collecting data to confirm by how much this record has been broken)!
Over 80 similar events happened simultaneously across Britain, helping to support collaboration among the already existing Repair Cafes and inspire other groups to be set up. Here at NOW, we were proud to support the event closest to our main offices in Totnes, Devon. 
Big Fix in Totnes
In Totnes, a local Big Fix was organised in partnership with NOW, the Share Shed – A Library of Things, The ReSTORE Dartington and Transition Town Totnes.
The local event brought together 23 volunteers, the majority of them being skillful menders offering electrical and electronic repairs, bike maintenance, fabric repair, and knives and hand tools repair and sharpening. In total, 92 items got looked at, with 76 being fixed, nine repairable (with spare parts being needed), and just seven items were beyond repair. With the support from expert menders, participants were encouraged to learn a bit about the skills required in all areas of repairs.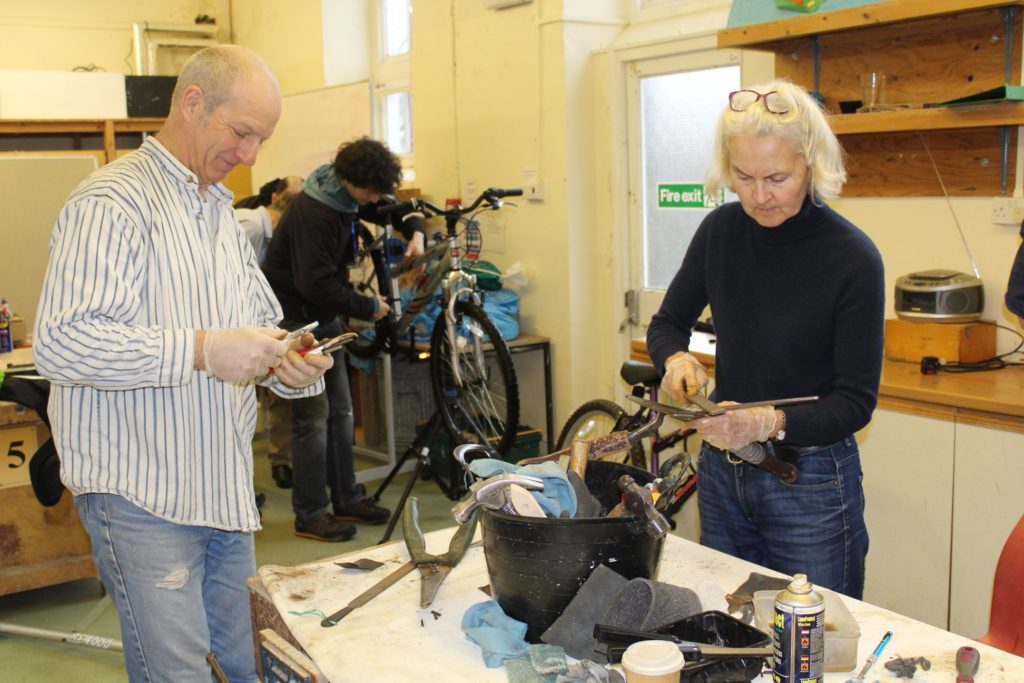 Wellbeing of People & Planet
Mirella Ferraz, NOW Project Coordinator, says: "Similar to the Share Shed, Repair events want to support our community to shift its relationship with consumerism. The more we share and repair, the better it helps people to connect more and waste less, which is good for the wellbeing of people and planet.". 
Along with supporting people to live more sustainably, NOW is committed to highlighting how initiatives like The Big Fix support people's wellbeing. In this case, as well as getting items repaired and, therefore, avoiding a lot of waste, these experiences support a sense of collaboration among community members and help people to learn and develop skills.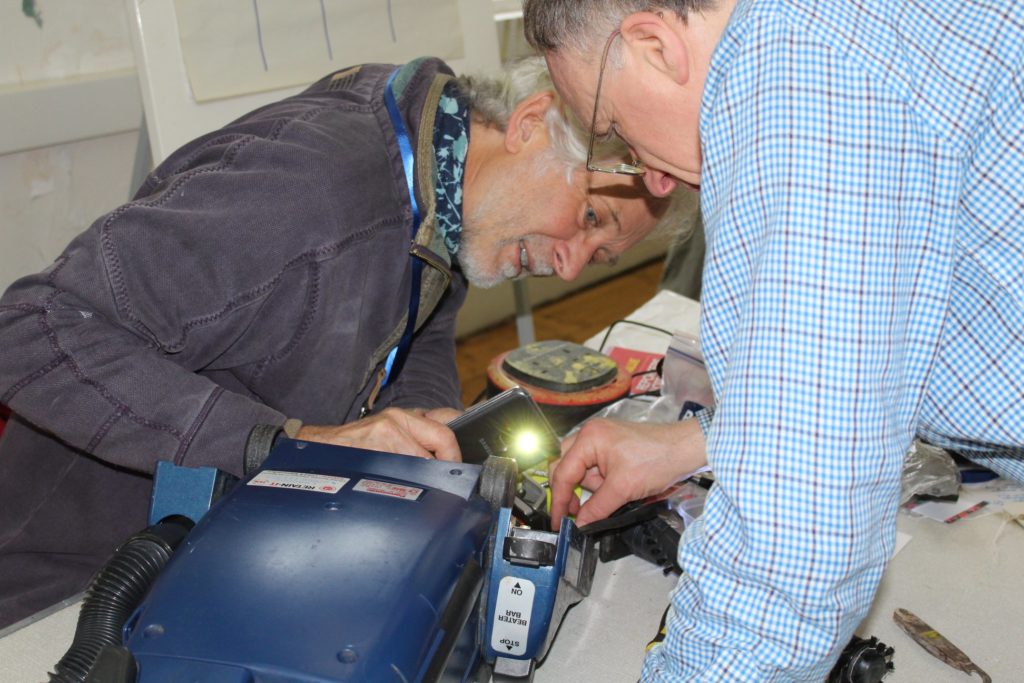 World's First Mobile Library of Things
To further our work around sharing, NOW's leading the development of the world's first mobile library of things, which is due to be launched soon. The Mobile Share Shed is currently being built, and will be pioneering a new way of sharing useful items like tools, gardening and camping equipment, musical instruments, household appliances and much more! As well as continuing to serve Totnes, the project will extend its services to the surrounding towns of Buckfastleigh, South Brent and Ashburton, in Devon.
Quick Links to Further Exciting Sharing News
For more general details on the Share Shed – A Library of Things, please visit www.shareshed.org.uk.

 
NOW would like to thank all the volunteers involved in the Big Fix initiative, who have generously given their time and skills to support a more resilient, collaborative and sustainable world.