---
In times of challenge it is more important than ever to find ways to take care of ourselves and each other. In responding to COVID-19 we are being asked to go through a process of constant adaption to a kind of 'new normal'. Many of us will have experienced this as a rollercoaster of rapid change – both internally and externally.
At this time it is really helpful to remember any simple tools we have to take care of our own mental health. Mindfulness, the simple practice of being present, is one of the tools that helps me most in my daily life. Mindfulness is not something you need to practice through sitting in meditation for hours a day; it can be as simple as taking one conscious breath… in and out.
Mindfulness is not always a joyful, calm process. Right now, for many of us, being in the moment often means being with anxiety, frustration and above all uncertainty. We are all experiencing the impacts of COVID-19; collectively facing loss, grief, unemployment and uncertainty on an unprecedented level.
Yet at the same time "this crisis has also reminded us there is so much goodness in human nature". These are the words of Action for Happiness Director, Mark Williamson.
Two key points Mark shared at the MoH Summit really stuck with me: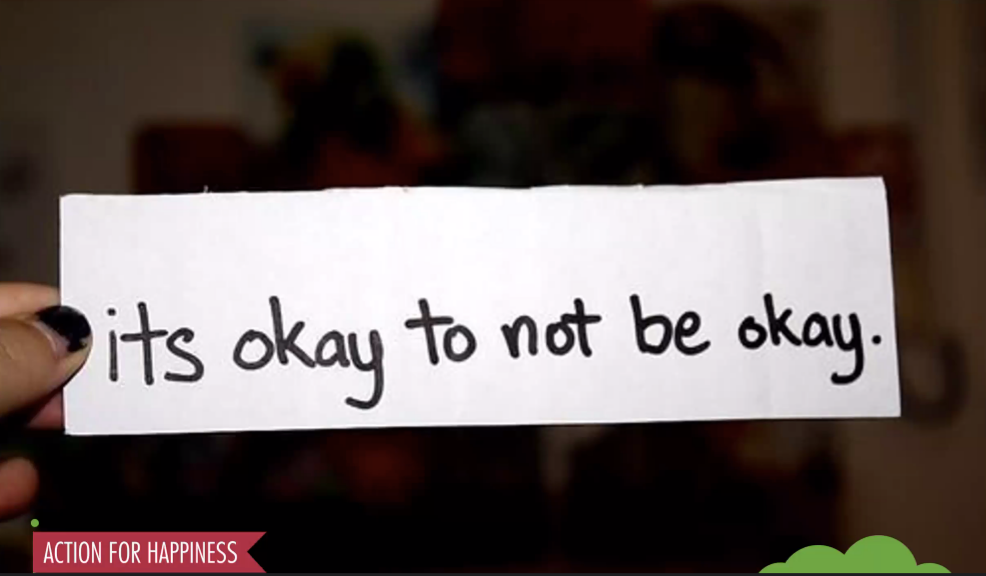 It is ok to not be ok
Mark was very authentic in speaking about the present challenges and how they are impacting him; trying to balance running a charity with taking care of his children at home can at times be difficult. He also spoke about how important it is talk openly and honestly when we are experiencing difficulties, rather than to repress them and pretend we are ok.
As a fairly new parent trying to juggle work and home commitments this really resonated with me. In fact, in my experience, naming and sharing heavy thoughts and feelings can actually help to make them lighter. So if you are struggling, know that it is ok not to be ok. Please know that you are not alone, and look for ways to connect with others and reach out for support.
Remember the good
Alongside the challenges of the current time, there is so much community connection and inspiring action emerging. As Mark highlighted in his talk, it can feel incongruous to talk about the good when we are aware of the many challenges being faced. But being mindful means being aware of all that is present, which currently includes incredible outpourings of kindness.
From communities coming together in new ways to support each other, to the gratitude being shown to health workers, to Captain Tom Moore, the War Veteran raising millions of pounds for the NHS. All of these examples serve to show how people are coming together to support each other in this time.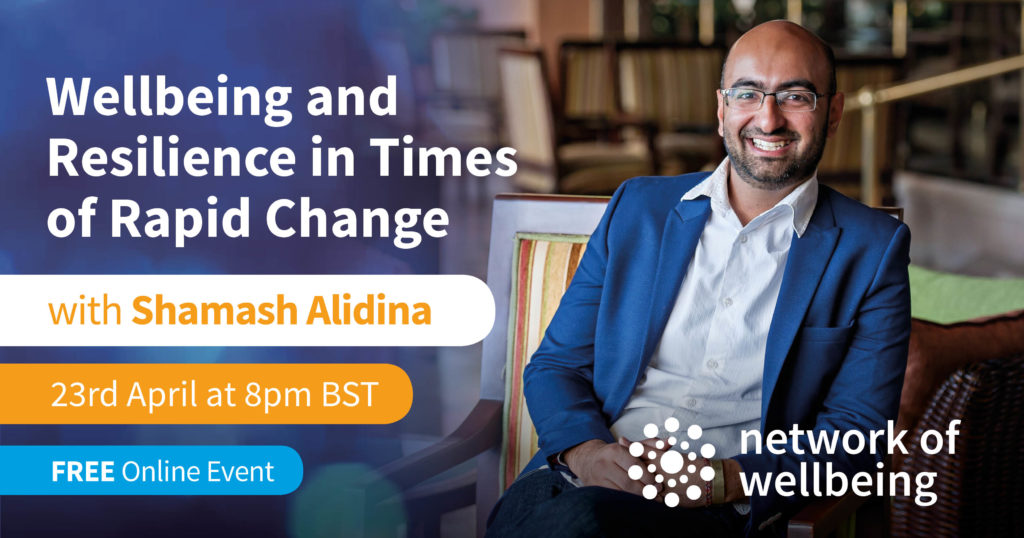 Resilience and Wellbeing in Times of Rapid Change – Free webinar
'We hurt where we care' and many of us are feeling this hurt right now. On 23rd April the Network of Wellbeing is offering a free webinar with Shamash Alidina (Museum of Happiness co-founder) for anyone struggling with a sense of overwhelm in the current crisis. Together we will explore accessible approaches to help you stay mindful and act in alignment with your values.
NOW is re-launching our Wellbeing Together webinar series to help support people at this time, so watch this space for future online events.  
Huge thanks to the Museum of Happiness for their Cultivating Happiness Summit and to Action for Happiness' Mark Williamson for all of the wisdom offered in his talk.