In these unprecedented times we need to find effective ways to support each other. Here at NOW, we've relaunched our Wellbeing Together webinar series, and this post shares a summary and recording of a webinar on Compassion for Now: Mindful Approaches to Mental Health and Wellbeing.
---
We are living through a time of rapid transformation and multiple intersecting crises, and alongside this we are also seeing people come together like never before. In these times it is vital we have effective ways to take care of our own mental health and wellbeing. As the saying goes, "you can't pour from an empty cup", so if you would like to take care of others or help the world become a more positive place, you also need to take care of yourself.
The below is a recording of a webinar in which we explore tools and approaches from ancient and contemporary wisdom to help us deal with the challenges we face in these times, with speakers including: Karen Atkinson (Mindfulness UK), Dr Paramabandhu Groves (Breathing Space London) and Chukumeka Maxwell (Action to Prevent Suicide CIC).
If you are pushed for time you can skip to the highlights listed below the recording.
Highlights from this webinar:
To open, we have a grounding mindfulness practice guided by Dr Paramabandhu Groves;
At 11 minutes in, we hear from Karen Atkinson on mindfulness and the importance of self compassion;
At 25 mins in, we hear from Dr Paramabandhu Groves on the importance of genuine kindness and gratitude;
At 35 minutes, we hear from Chukumeka Maxwell on separation, connection and the Five Ways to Wellbeing for mental health;
At 48 minutes, we hear some key points and questions from the audience;
At just before 1 hour and 5 minutes, the speakers offer some take away messages and actions, and NOW's Flo Scialom invites you to join a Listening Space to follow this webinar, plus our next webinar on Creativity for Health and Wellbeing. Further details on all of these can be found below.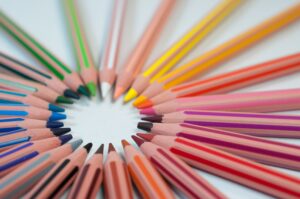 Join Us at the Next Wellbeing Together Webinar:
You don't have to be Picasso or Mozart; even a brief amount of time spent on creative activities has powerful benefits. Creativity is an integral part of being well and being human, which is why we'll be focusing on Creativity for Health and Wellbeing at our next free webinar on 21st July at 7.30pm BST.
At this webinar we'll hear from inspiring speakers and we'll also have a range of short creative workshops on offer. Find out more and register to join us there! 
Please note: This will be our final webinar before a break over August for the summertime. So please join us on 21st July, and don't worry – we'll be back in September with lots more online wellbeing events for you!

Listening Spaces, co-hosted by NOW and The Heart Movement:
In addition to the webinars we're also hosting Listening Spaces in partnership with The Heart Movement. The next Listening Space will be on Tuesday 14th July, and will provide an opportunity to explore our lessons and insights on self-care, mental health and wellbeing from lockdown. What new habits have we developed? And what struggles have we faced? Let's share our stories and experiences to explore how we can move forward into a new future with more sustainable wellbeing.
This will be an open and welcoming space, so it doesn't matter if you've been to many listening spaces or if this will be your first one – either way you'll be supported to feel right at home. Register for your free spot here – but hurry, as space is limited!
Thank You and Stay in Touch!
In these unprecedented times we all need to find effective ways to support each other and build wellbeing together. Please do stay in touch with us in between events, on social media and via our newsletter.