Date/Time
Date(s) - 16/11/2022
7:30 pm - 9:00 pm
It is 10 years since the Network of Wellbeing started, and we'd like to invite you to celebrate wellbeing together with us! Join us in this special event series to explore some of the achievements of the wider wellbeing movement, whilst also exploring all that needs to be done and hopes for the future.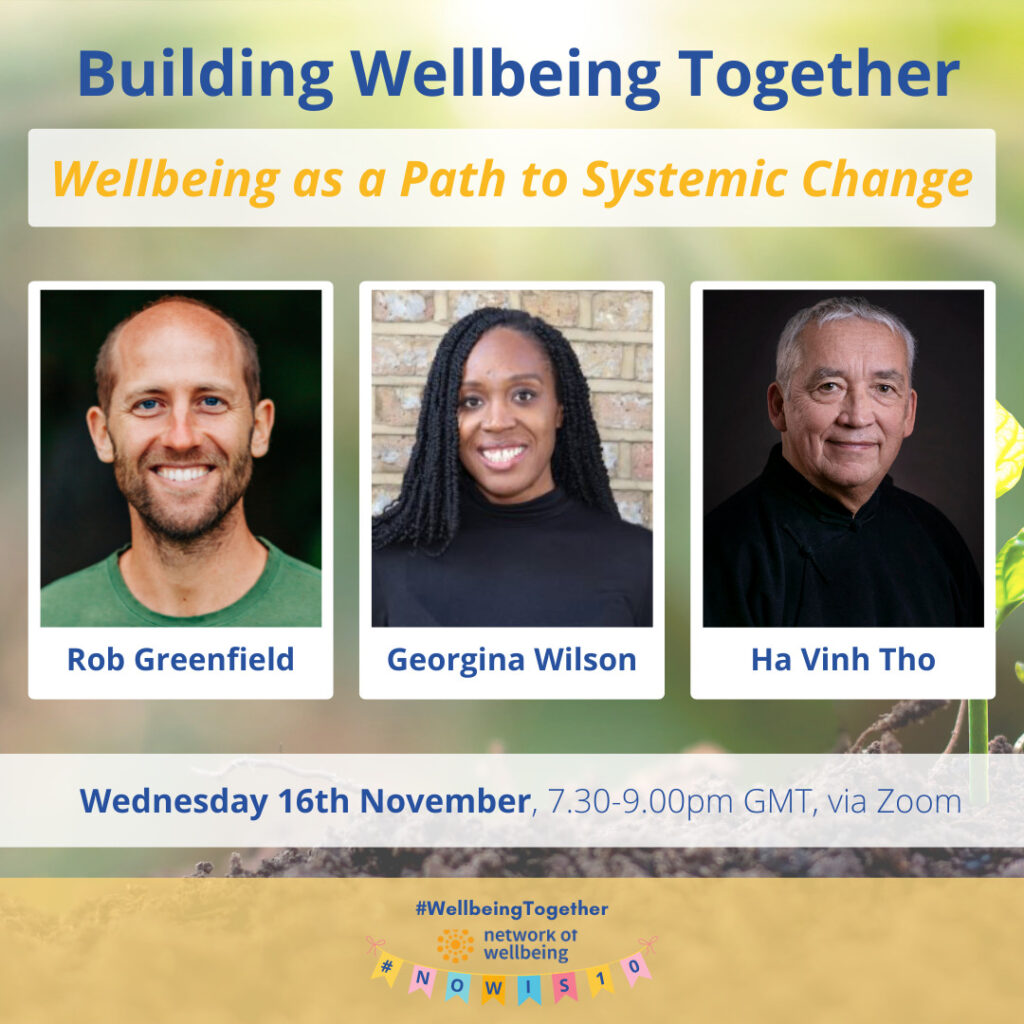 This is the second event in a series of 3:
Wellbeing as a Path to Systemic Change – Weds 16th November, 7.30-9pm GMT
NOW's understanding of wellbeing is systemic, because wellbeing needs to be embedded in our economies, governmental policies and throughout wider society. It is also inclusive, because everyone deserves to have equal access to the things that support our wellbeing, collective, because we can't have wellbeing alone – our wellbeing depends upon our relationships and the communities in which we live and work, and sustainable, because human wellbeing relies upon the long-term health of the natural world.
During this event we will explore this wider understanding of wellbeing together with a panel of inspiring speakers – including Rob Greenfield (activist), Georgina Wilson (BUD Leaders) and Ha Vinh Tho (Eurasia Learning Institute for Happiness and Wellbeing). We will discuss the ways in which wellbeing goes beyond the personal, and can offer a path to systemic change.