Date/Time
Date(s) - 16/02/2021
7:30 pm - 9:00 pm
Access to nature should not be seen as a luxury; getting outside is vital for everyone's wellbeing.
>>> Register for free here.
This event will explore how we can ensure wider access to nature so that no matter where people live everyone can reap the wellbeing benefits. We will hear from well-known environmental campaigner and author, Tony Juniper, Sophie Forge senior campaigns manager at Semble and Groundwork CEO Graham Duxbury.
You can expect engaging discussions, alongside ideas to connect with others passionate about wellbeing and nature.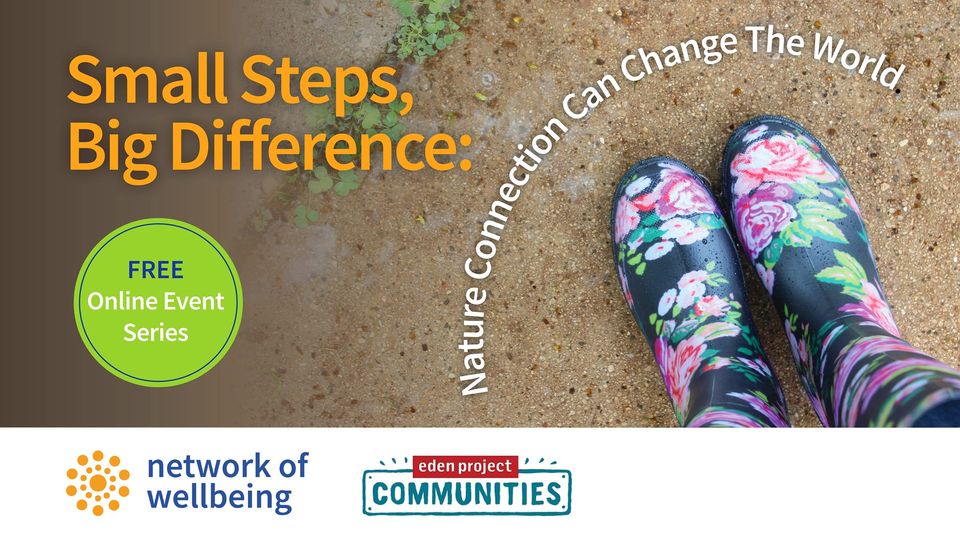 >>> Register for free here.
You are welcome to join further events in this series, as follows:
Tuesday 2nd March at 7.30-9pm GMT: The Nature of Connection: How Being Outdoors Supports Community Wellbeing
Tuesday 16th March, 7.30-9pm GMT: Playful, Mindful, Alive: How Nature Improves Your Wellbeing