Date/Time
Date(s) - 09/08/2022 - 14/08/2022
12:00 am
Location
Kench Hill Centre, Kent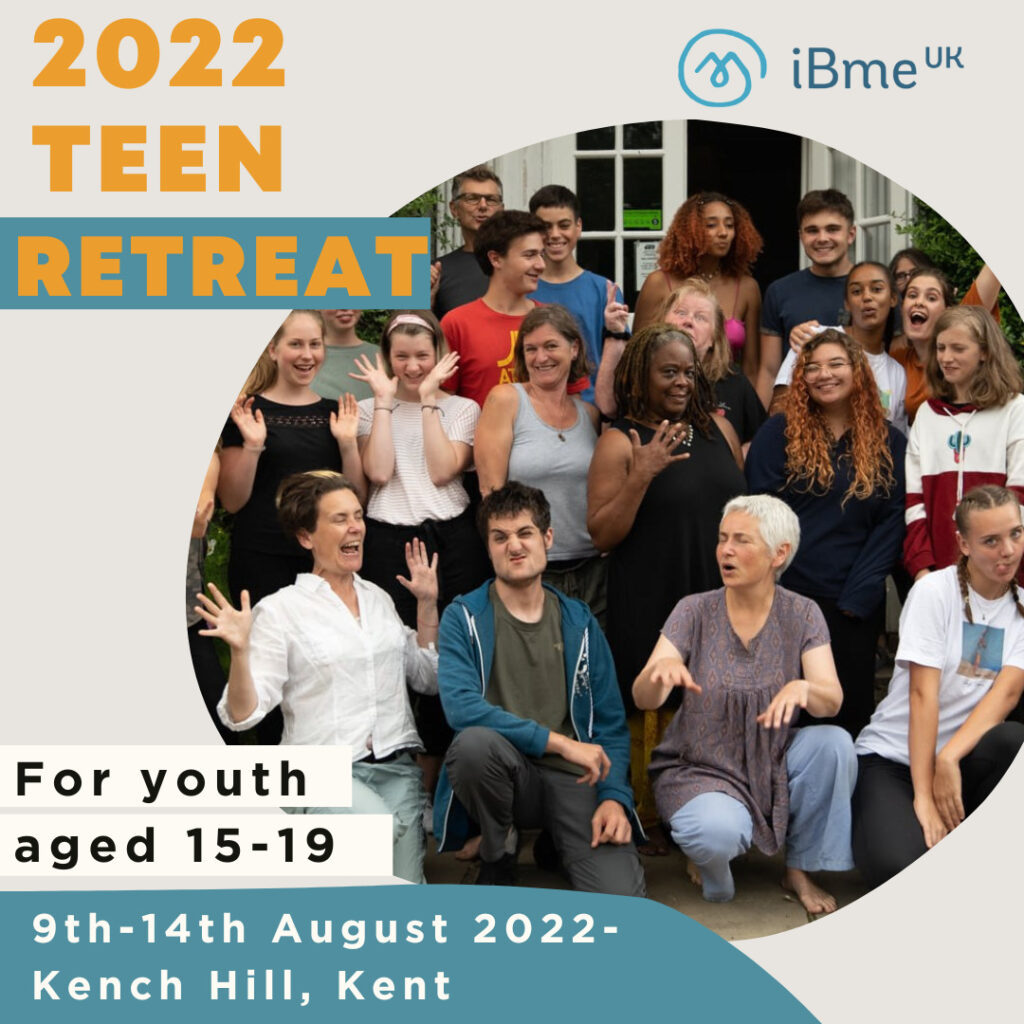 Our multi-day residential retreats for youth aged 15-19, teach participants proven mindful awareness and compassion practices. Through a rich programme of guided mindfulness meditation, small group discussions, and mindful movement, participants learn how to settle a busy mind, reduce stress, investigate emotions and thoughts, cultivate compassion, and explore authentic communication with their peers. The daily schedule includes free time to connect with new friends and dynamic workshops that offer a range of experiences from creative and movement, arts, sports, nature awareness, creative writing, and more! Many hesitant young people walk away saying it was one of the best experiences of their lives.
Our retreat teachers and mentors are senior experts in their fields, drawing on decades of experience of mindfulness and working with youth from different backgrounds. Our young person to staff ratio ensures that everyone receives exceptional support and mentoring. The iBme faculty beleive in supporting everyone to find the unique approach that works for them and we devote ourselves to creating a truly unique and safe container for all to be welcomed, be real, and be accepted — and have some fun (yeah, we do that too). The skills and experiences that young people gain on retreat are unparalleled and go on to support them throughout the rest of their lives.
Cost (including accommodation) is on a sliding scale 1% of annual household income up to maximum of £800. There is a non-returnable deposit of 5% of your fee when you apply. This is deducted from the final cost. We never turn people away due to lack of funds.