Date/Time
Date(s) - 26/08/2022 - 29/08/2022
12:00 am
Location
Cambrian Wildwood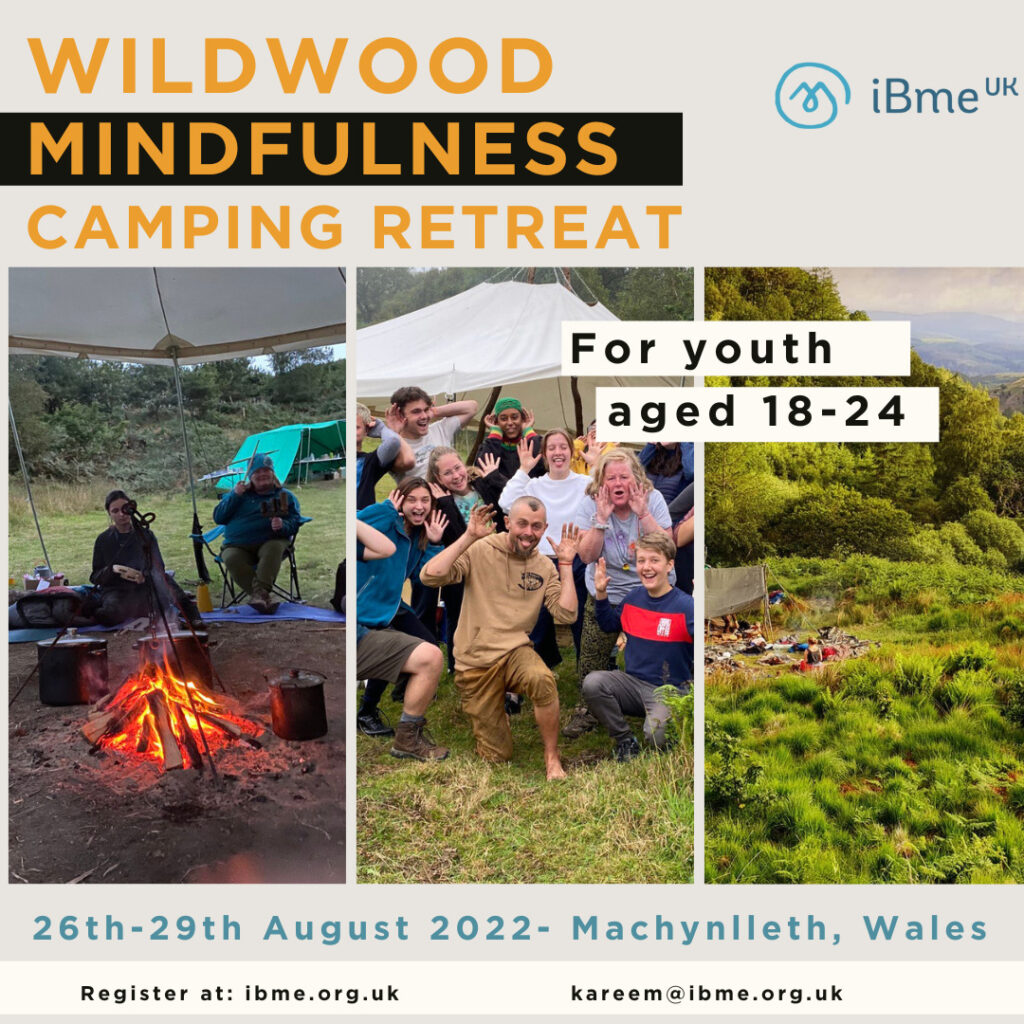 Wildwood mindfulness camping retreat for young adults aged 18-24
Join us for this outdoor camping retreat in the Cambrian Wildwoods, mid-west Wales, located in a rich and varied landscape of ancient woodland, hills, moorlands and vast views in the northern part of the Cambrian mountains.
This will be a special opportunity to unplug and experience mindfulness, community and deep nature connection in a wild and remote environment.
In the midst of all the complex realities happening in our world, the camp is an invitation to return to simplicity and reconnection with ourselves, and our belonging to the wider field of life. As we strip daily life down to the basics and put aside the clutter and distractions of modern life, we can begin to open up our senses fully to the natural world and start to restore calm, balance and wellbeing in ourselves.
With the support of the natural environment and a daily routine of simple living, we will explore practices for reconnecting with self awareness and building our inner resources for groundedness and resilience. As we navigate life after continuous periods of disruption, this is an important time to find our center and to step back and gain perspective
Join us for an immersive experience of:
Mindfulness practices for building self awareness & resilience
Simple off-grid living
Exploring creative reflections from Joanna Macy's Work that reconnects
Walks and outdoor activities
Deep nature connection
Spaces for creativity
Space for reflection and regaining perspective
Community connection in a supportive space
Sliding scale fees and no one turned away for lack of funds