With Brexit looming and many small towns suffering job losses, high street decline and low community motivation, Carnegie UK Trust stepped in to establish the UK's first domestic town twinning programme.
In this webinar, Jennifer Wallace shares stories of how pairing towns with similar characteristics and challenges can boost community and personal wellbeing.
Our discussion starts at about 4:35: if you're short of time and would like to watch the highlights please scan down to find these listed.
Highlights:
At 7:40: There are decisions that are collectively made around the UK about where we put infrastructure and where we invest in transport. These decisions structurally disadvantage our smaller places.
Combined with the loss of pubs and post offices, and a digital infrastructure that never reaches them, this fosters feelings of a two-tier society. Some of our smaller places are on the wrong side of this divide.
At 12:50: What attributes made effective town pairings?
The diversity of people involved: from volunteers, community organisations and council workers with a delivery job to do

People had to self-identify their interest in the pilot, which avoided feelings of a top-down hierarchy

This helped people bring their full selves, rather than simply their job titles to the table, and facilitated a more open conversation

Finding that sweet spot in location or geographical distance: fewer than three hours by public transport and c.100 miles in distance.
At 16:02: What helped in supporting relationships and building connections?
Building and supporting the time and space for people to come together

Facilitating the sharing of stories,

in person

Supporting one another's hospitality. It's people that influence people!

Helping participants feel part of the programme and part of a bigger story of change

Encouraging participants to try one another's activities, heritage walks etc.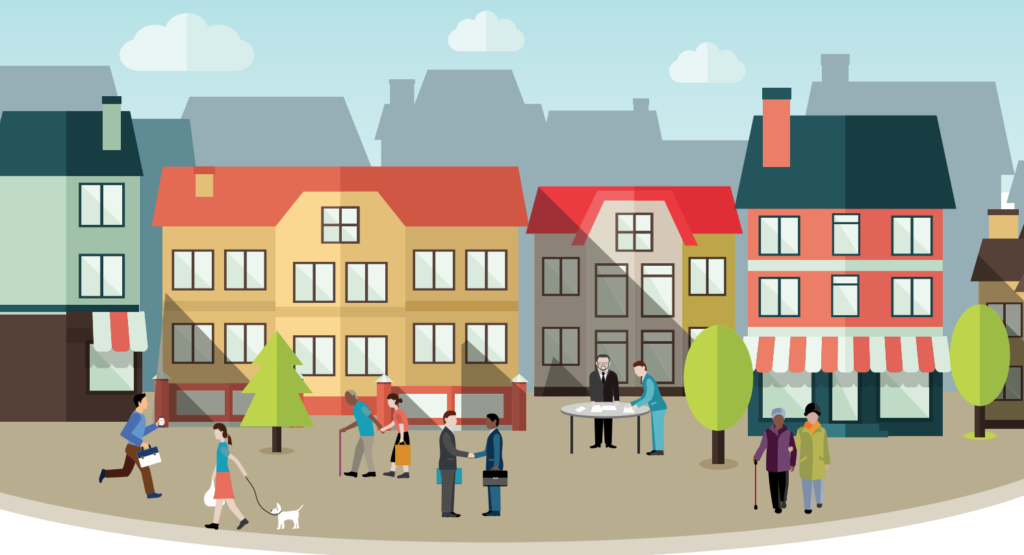 At 17:45: What were the learnings?
There's enormous variability in the digital footprint, technology, skills and confidence of a place. Digital gateways can help us tell a positive story of place and what's on offer

This is also true of heritage trails and cycle trails. Establishing trails can create a real sense of belonging

Reclaiming community assets is powerful! We need to find places and spaces in local settings that can be used to build and nurture human connection

Use the management mantra: go slow to go fast'

Energy, enthusiasm and active participation powers local projects more than money.
At 22:12: What was the impact on wellbeing?
Finding/re-finding a sense of belonging and place

An increased sense of confidence that allowed people to hear their own voices, and to use their voices in different settings
An increased capacity to influence change
Greater community empowerment
Getting to know one another better: both people in their own environment and others in a different place.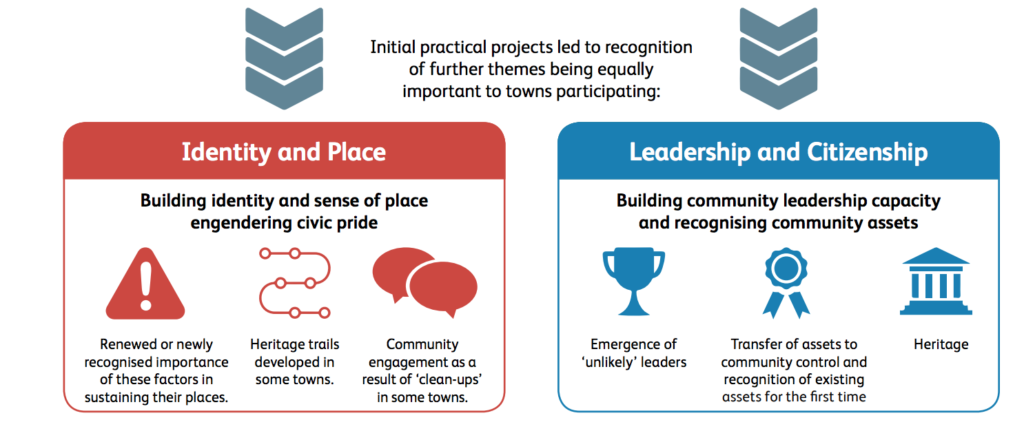 At 24:45: What can help us transcend divides and conflict to create connection?
Mechanisms to help people feel agency and control over their local places and lives can improve their wellbeing
Peer support

Finding local energy (vs. top down delivery of a community programme)

Bringing diverse groups together who don't realise that they share something in common

Focusing on the similarities between people, and face-to-face connections to build trust, respect and positive relationships.
At 27:50: What first steps can we take towards setting up our own town twinning?
Find a town like yours

Look for a place that is of a similar size and tier of government

Look for somewhere that has a shared characteristic e.g., a coastal town or market town, so that there's something to connect with

Or, go down a demographics route e.g., towns with a rapidly-aging population

Take a deep breath, get out of your comfort zone and connect.
At 31:00: How would you describe the place you live to a stranger?
Think about the historical perspective. What's the story of the place?

Think about the assets and positives (not deficits)

Is this the way you normally look at/describe the place you live? If not, why?
At 37:10: What did the towns want to collaborate on?
Economic benefits: what does a resilient economic future look like? How do we create local wealth?

Unleashing creativity and a can-do attitude

Telling a consistent story of place: gaining a better understanding of place and shouting about it more loudly to our own community.
Useful Links and References:
Find out more how your community could benefit from domestic town twinning using these resources from Carnegie UK Trust:
To provide input into Carnegie UK Trust's response to the government consultation on The Shared Prosperity fund (as mentioned in the webinar), email your contribution to jennifer at carnegieuk dot org.