Creativity and mindfulness can offer a route out of difficult times and towards greater mental health and overall wellbeing.
---
In September 2014, photography started to take on a whole new meaning to me. For some time I had struggled with episodes of anxiety and depression and I was going through a particularly challenging time. I decided to attend a retreat – "The Photography of Being" – in Scotland for a week.
I allowed myself to feel the depths of my thoughts and spent a couple of days immersing myself in the darkness of the dense mossy wood where I was staying. As the week went by I started to feel lighter and found myself coming out into the open, where I observed the movement of the running stream and the beauty of the nearby Loch. The warm autumn colours were already in their full glory and I lay on the ground and bathed in their warmth. My series of photographs from the week show my process of being in the dark and coming out into the light. The experience was incredibly therapeutic.
Asking nature to support me
A year later, I experienced what at the time I called a full on breakdown. I was overwhelmed and burnt out and my body forced me to stop. Fear got the better of me and I was not able to work for a few months. As part of my recovery I went for walks in the beautiful woods and commons where I live in Stroud in the Cotswolds. I took my camera or my mobile phone with me and found myself asking nature to support me. I allowed myself to be guided instinctively towards particular places, objects, colours, textures, shapes, patterns, and areas of light, dark, or shadow that caught my eye. I looked at the detail as well as the bigger picture. I started to 'be' fully present in the moment, to breathe and to experience what I was looking at, not only through my eyes, but through all my senses. Sometimes I would take photos; sometimes I would simply look. I found that nature would 'speak' to me through my eyes or the lens and help me look at my life with a fresh perspective.
Recovery through mindfulness
As part of my recovery I also renewed my interest in mindfulness; I had participated in an 8-week mindfulness course some years previously, which was helpful but in some ways added to the stress I was feeling at the time – it was another thing I had to do! This time though, I instinctively thought: mindfulness + photography = mindful photography. What I realise now is that my breakdown was in fact a breakthrough. Mindful photography has become a practice that I use to help myself deal with my own challenges and that I love to share with others.
Look Again
Now, my organisation, Look Again, unites photography, mindfulness and nature to help people slow down, take notice, and see their life, work and world with fresh eyes. My vision is to inspire others to use photography as a tool to make a positive difference in their own lives and in the wider world.
I run mindful photography workshops and training for businesses, charities, social enterprises, universities and schools, as well as for individuals. The benefits include improved health and wellbeing, increased self-esteem and confidence, better focus and clarify, and boosted motivation and productivity. As well as the mindful photography workshops, I offer workshops that help people look at their work or organisation with fresh eyes: to clarify their vision, represent it visually, take better photographs and tell their story more effectively. I also take on photography commissions. I specialise in helping to tell the story of organisations working to make the world a fairer, healthier and happier place, as well as documenting life celebrations, rituals and events.
Look Again brings together my love of photography with 25 years' experience of working with NGOs, businesses and social enterprises in London, Bristol, Gloucestershire and internationally. I founded and ran artXchange in The Gambia and was a creative industry mentor for the Arts Council. I have 10 years experience of running photography workshops, as well as being a professional, published and commissioned photographer in my own right.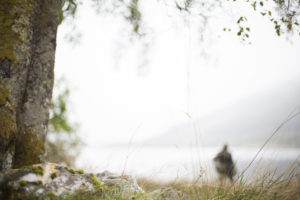 Join me in seeing the world with fresh eyes
If you would more details on any event I organise, or if you'd like me to run a workshop or training for you, your family, your clients or staff, then please do get in touch. Also, if you need professional photographs taken with a mindful approach, to document your event, life celebration or to tell your story, contact me as I would love to take photos for you!
Please contact me via ruth@look-again.org or visit www.look-again.org to find out more.