The recent report released by the Intergovernmental Panel on Climate Change (IPCC) is part of an ongoing call for humanity to do all we can for the wellbeing of people, the planet and future generations.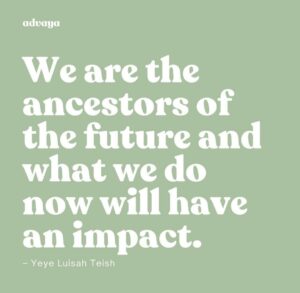 As the powerful quote above (from Yeye Luisah Teish and shared via our friends at Advaya) states: "We are the ancestors of the future and what we do now will have an impact".
The way we respond now matters. There is so much important work happening already and so much more to be done.
From a wellbeing perspective, some actions we can take include:
We will all continue to do what we can to build wellbeing together, for people and the planet.