Find out how NOW will be supporting people and communities to learn, connect and share this year.
---
In 2018 the Network of Wellbeing (NOW) ran a range of activities to support and raise awareness on the importance of wellbeing; for ourselves and our communities, for wider society and for the natural world. This year we will be building on this: we have lots of exciting plans in store to help you to keep learning, connect and share with each other.
Keep learning via our webinar series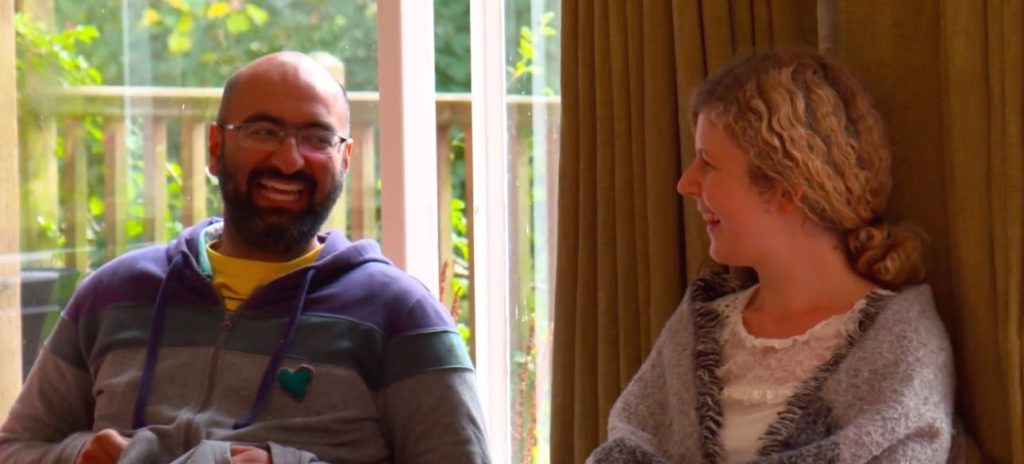 Last year we began to run regular free webinars to explore how we can build wellbeing together. During our webinars we interview people and organisations working on happiness and wellbeing related projects, to help you to learn more about their work and also to help enable connections between those who care about the wellbeing of people and planet.
We have featured a range of inspiring people and projects, including Katherine Trebeck from the Wellbeing Economies Alliance, Shamash Alidina from Museum of Happiness, Alex Nunn from Action for Happiness, Zoe Ferguson from the Carnegie UK Trust and many more.
We'd love you to join us at our future webinars. Coming up we have a webinar with the Advaya Initiative on Tuesday 29th January a 6pm UK time which will be on Exploring the Connections Between the Environment and Mental Health [register for your free place and share on Facebook] plus save the date for our February webinar with Global Action Plan on 26th February at 6pm UK time, too – details to follow. You can keep up to date about future webinars via our events calendar and Facebook page.
Connect with like minds at our events
As well as providing you with online opportunities to learn about wellbeing – via our webinars, blogs and videos – we know that there is no substitute for also being able to connect face-to-face. That's why we love to run wellbeing-related events.
This year, we'll start with an event on Radical Wellbeing on 12th February at 42 Acres in Shoreditch, London. This event, co-hosted by Advaya Initiative and in partnership Action for Happiness, will explore how we can we take radical action to better care for the world, while also caring for ourselves. We will have an excellent panel discussion with many brilliant speakers – stay updated on Facebook and book your place on Eventbrite.
Also, please do save the date in your diary for our Building Wellbeing Together Weekend happening at Hawkwood College in Stroud from 13th until 15th September 2019. We have confirmed the wonderful Satish Kumar as our first keynote speaker, and this event will bring together many leading thinkers and activists in the happiness and wellbeing movement. Together we will map how we can build a future of wellbeing for individuals, communities and society as a whole. You can stay updated on Facebook.
Plus, we'll be organising more events at the wonderful Eden Rise in Totnes, further developing plans for a Leeds Festival of Compassion and Wellbeing in 2020, and much more.
Sharing is good for us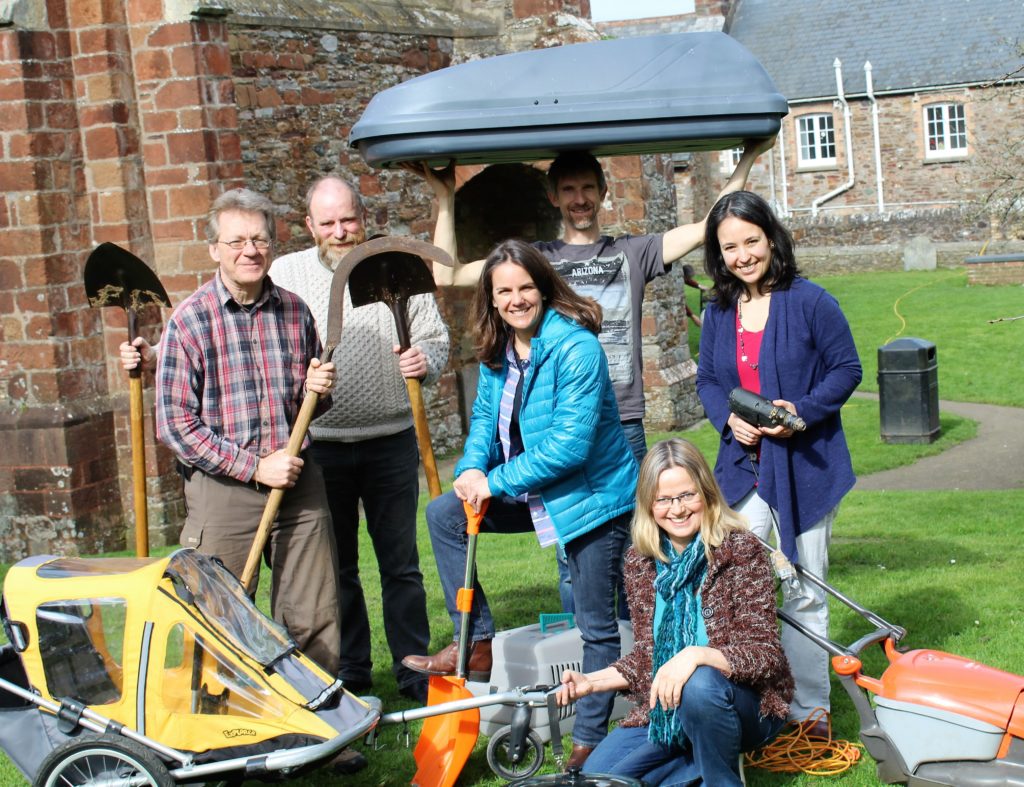 Sharing is good for the wellbeing of people and planet: it helps us to both connect with each other and minimise our impact on this beautiful planet we call home.
At NOW, we continue to support the ShareShed in Totnes as a place where people can share and borrow useful resources with each other.
In 2018, we built on this by running an amazing ShareFest to celebrate all things sharing, repairing and making. This was an incredible success, attracting more than 800 people for a brilliant day together.
To share some highlights and further explore the links between sharing and wellbeing, we ran a webinar with Shareable – which you can watch here.
We really look forward to further building on our work around sharing and bringing the benefits to more people in the coming year.
Watch this space for more
This post shares just the start of what we have planned for the coming year, and we are very excited to continue developing on our plans, connecting with you all and building our network.
To stay updated, please sign up to our newsletter and follow us on Facebook and Twitter.
Thank you all and wishing you all a great start to the year!